Achievements
The camp is designed to help aspiring young anglers become more successful as they fish local and regional tournaments. All of our professional Instructors are some of the best in the business and have years of experience. They work with the young anglers several hours every day, on and off the water, in order to pass on some of their knowledge to foster the camper's success. We have been amazed at the amount of progress achieved at the camp as well as the confidence the anglers have when they leave the camp.
The camp continues to grow every year in number of participants and level of professional instructors. We brainstorm throughout the year on new and exciting things to bring to the camp and this year is no exception. We have some extremely generous and caring individuals continue to support our efforts to bring new and fresh ideas to the 2015 camp. Here are a couple of great examples of the camp's success following the 2014 camp.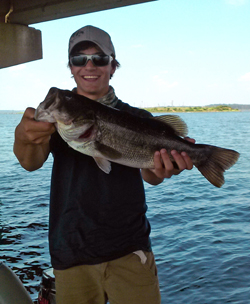 Cole Turner has fished 4 tournaments with a 17th place finish (out of 77 teams) at Joe Pool. A great accomplishment after their boat died costing them 3 hours of fishing when they had to be towed in. His team is currently ranked 24th out of 92 in THSBS West Division and is the #1 team at Prosper High School. Looks like he will qualify for the Texas State tournament in 2015.
---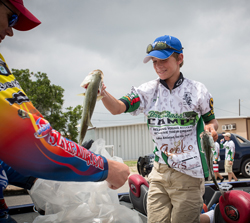 Mason McGill entered a High School Open tournament during the summer on Lake Fork. Ended up in 38th place out of 125 teams. In his first high school tournament of the regular season on Lake Sam Rayburn he ended up in 18th place out of 363 teams.
---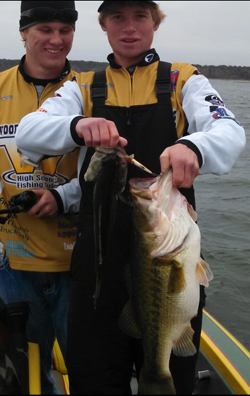 Dawson Wainwright fishing in the SE Texas High School Fishing Association tournament with 363 teams and took First. Also Dawson had big bass for the tournament, a healthy 6.92# largemouth, netting him a big paycheck, plaques, and lots of prizes.
---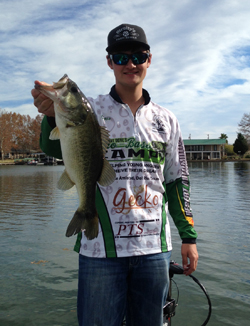 Chase Maddox took Second place at the Marble Falls High School Tournament and is representing the camp well!
---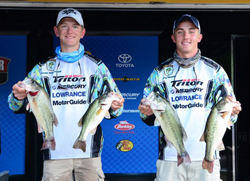 Two teams from Mesilla Valley Bass Anglers in New Mexico traveled to Kentucky Lake to compete in the first ever B.A.S.S. High School Nationals. Julian Sosa-Carver, 2-time camp champion, along with partner Jacob Monroe, 2013 camp champion competed hard and made it to the third day and finished 17th.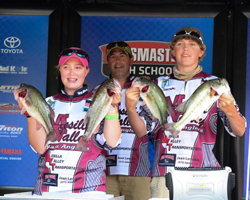 Alex Rigg and Wyatt Armstrong, both 3-time camp competitors, were nipping at their heels and finished up in 19th place.
---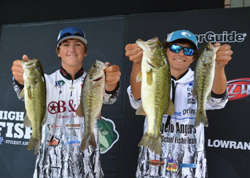 Tristin Riddle and Sterlyn Wood traveled to Lake Dardanelle to fish in the High School World Finals were both did well. Tristin qualified to fish the Junior World Championship in Columbia, S.C. were he represented Texas in a big way and had the opportunity to walk across the stage at the Forrest Wood Cup. Both anglers also had the opportunity to participate in a photo shoot with B.A.S.S. Pro Alto Jones were they got a little time on the water and wrecked the bass.